XMas Special – 70th anniversary of the battle of Bulge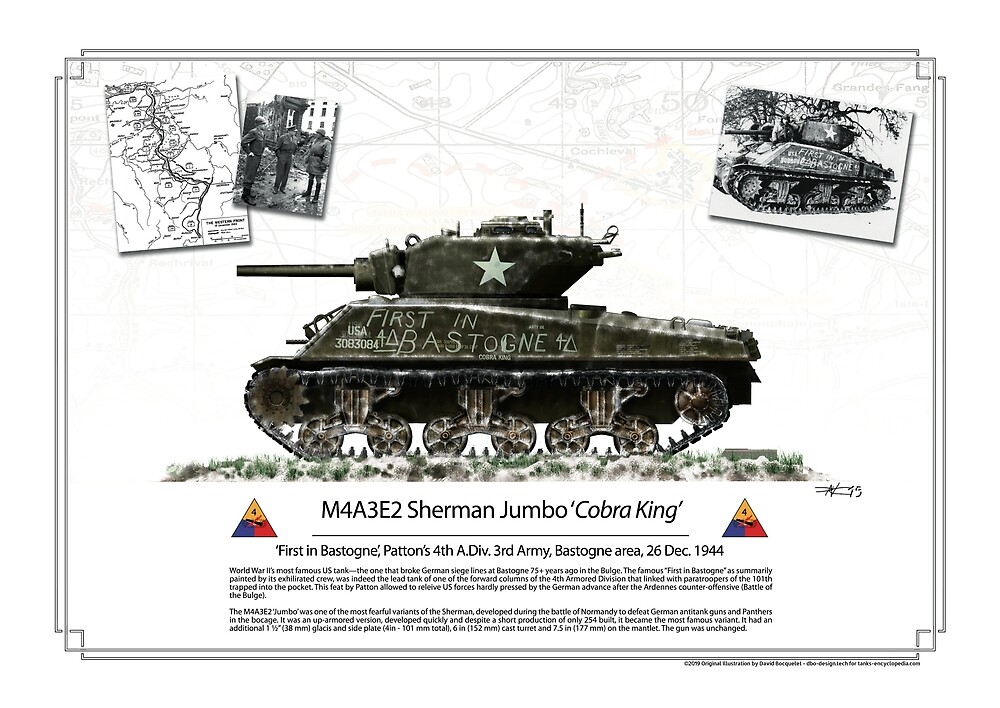 Xmas special 2019 David B. Poster: Support Tank Encyclopedia and get the most accurate depiction of M4A3E2 Cobra King "First in Bastogne".
The Korean War – 69th anniversary

Free Poster of the Korean War.

Free Poster – Korean War M4A3 HVSS POA CWS H5 'F22′ Roamin' Candle', J. Carty, 1st Marine Tank Division Korea 1954.
---
D-Day Special – 75th anniversary free poster 3500 pixels
West German Bundeswehr
The Bundeswehr, as it is shown during the cold war: Tanks show there were all in service in 1990 but for the oldest, like the M47 Panzer and M46 among others. There are 8 new illustrations not released as posts in this, can you recoignise them ?
US Cold War Tanks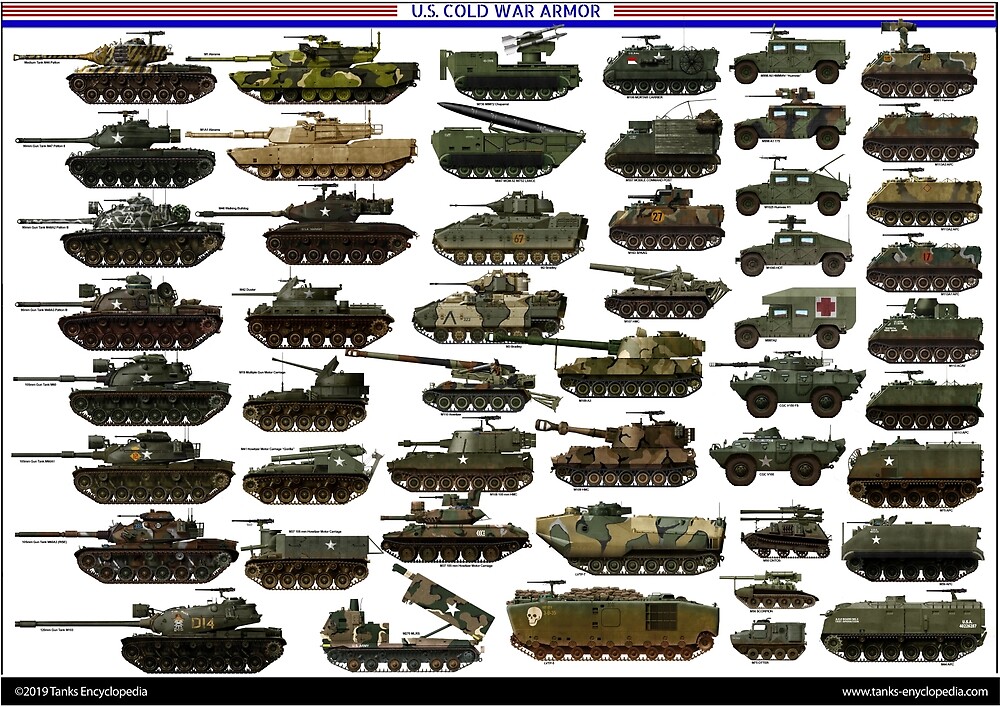 Get the poster at redBubble
Start your collection and support us !…
Since 2014 David Bocquelet released a handful of tanks posters, mostly on ww2-related topics. In 2018 others will follow. These posters help us to host the website and create new posters (one poster on average can take 6 hours or more, not including the work performed on the illustrations themselves! That's teamwork as entries in a poster are a matter of team debates and balancing decision to include or not some models/variants, etc.
-Currently brewing:
-Centennial of British Tanks (all models and eras) (80%)
-Swedish Armour (95%)
-JSGDF (95%)
-IDF (75%)

JSDGF, almost complete
To come:
-Swiss armour (global)
-Italian armour (global)
-ww2 heavy tanks
-Cold war British armour
Feel free to suggest one !!!
Tailored printings:
In addition, we can provide true HD printing versions which can be .Tiff or .Bmp, converted to CMYK. The very large versions available for wall posters (2 m x 3m and more !) can be sent, at around 500 mo, .tiff CMYK format. Contact us! Also now on ArtPal
Tank Aces Collection
Tank Fleets collections
---
Other Individual posters
Upcoming

IDF Tanks

Centennial of British Tanks