German Reich (1943)
Tank Destroyer – Estimated 80-90 Built
From Hauler to Fighter
As the German army faced ever increasing numbers of Allied armour, more ways were found to place anti-tank weaponry on already existing chassis, in order to try and counter the Allied numerical superiority. The Raupenschlepper Ost (RSO) was no exception to the armed conversions that were built upon so many German vehicles at the time.
The decision was made in 1943 to take the well proven battle tractor and place a Pak 40/4 on its back, in order to provide more mobile anti-tank capabilities on the front line. After only a very limited amount were produced, it was made clear that this was one conversion that was not a successful fighting vehicle.

The original Raupenschlepper Ost tracked lorry with its trailer.
Origins in the mud
The development of this vehicle is directly linked to the development of the RSO tractor built by Steyr from 1942 to 1945. This tractor was developed to meet the needs of the Wehrmacht for bringing supplies and weapons to the front lines in the poor conditions that were met on the Eastern front. Many of the battles there were far from any road, and if roads did exist, they were often in very poor shape, especially in spring.
It was soon found that existing vehicles were not satisfactory for bringing supplies and the newer larger anti-tank weapons through this adverse terrain, thus the designs for the RSO were created. By 1945, about 27,000 RSO tractors had been produced.


German 7.5cm PaK 40 anti-tank gun being towed by a RSO Raupenschlepper Ost Tractor, Yugoslavia, Sep 1943
Development of an armed version of the RSO began only a few months after the tractor was in service. It was found that, due the rough nature of cross country driving, the sights of a gun being towed behind an RSO would be knocked out of calibration. Due to this, experimentation was undergone with mounting several guns on the bed of the RSO, including 75 mm (2.95 in), 105 mm (4.13 in) and 150 mm (5.9 in) weapons.
The intent would be to unload the gun at the front with a collapsible crane. This would allow for quick transport of weapons, but would still require time for the unloading and set up of the gun, and did not allow for any firing of the weapon while still mounted on the tractor. Though a few trial vehicles were made during these tests, none entered mass production
In the summer of 1943, the need for gun mounted on an RSO that could fire without having to remove the gun from the chassis was seen. A version made with a low silhouette cab (with only lower body protection for the driver and co-driver), along with collapsible sides on the cargo deck, was designed to carry a 75 mm (2.95 in) Pak 40/4 gun that could traverse 360⁰. When Hitler was shown this design, he ordered that it be put on high priority for production, as he saw in it an excellent balance of mobility, firepower and economics, which would provide an excellent tank hunter to the front.
On October 1st 1943, a prototype was presented to Hitler, after which production plans to produce 400 a month was put in place, despite there being no combat trials yet. However, very few were ever made. It is unknown how many of this RSO variant were produced, but it is generally believed to be less than 100.
Some information exists showing that Steyr was designing a new prototype immediately after the first design was approved for production, under the name "PzJag K43". This would be a new generation of RSO tank killer that would have mounted the larger Pak 43, as well as have a wider chassis with a more powerful and less noisy engine. However, all work was halted in late 1943, when Steyr was ordered to stop working on tracked vehicle designs.


The sides of the Raupenschlepper Ost (caterpillar tractor east) SPG folded down to produce a larger platform for the crew of the 7.5cm Pak 40 gun.
Use in combat
The first deployment of this vehicle was with Army Group Center in January 1944. Some were sent to the 1st Ski-jäger Brigade, and some were sent to Army Group North, to Armee-Pz. Jägerabteilungen 751 and 752. In the 1st Ski Jäger Brigade, the RSO with Pak 40 was incorporated into the 13th Panzerjäger-Flak company, where it was deployed in 2 platoons with an infantry escort platoon.
Inside an RSO Pak platoon there were 3 RSO Paks, 1 supply vehicle, a Kübelwagen for the platoon commander and a Kettenkrad. In action, this vehicle was said to be less than desirable. It was slow, noisy and the engine had a tendency to overheat in warm weather. The lack of armor and high silhouette was also an issue, as many crews were lost when they attracted fire of any kind.
The small fighting platform made it difficult to work in an effective manner, and the floor lockers for ammunition storage were difficult to open when the weapon was in use. The vehicle earned the nickname "Rollender Sarg Ost", a play on the RSO abbreviation. This nickname translates to "rolling coffin east", reflecting the thoughts of the soldiers who operated it.


The RSO SPG fully tracked, lightweight vehicle was conceived in response to the poor performance of wheeled and half-tracked vehicles in the mud and snow.
An article by Eric Matzner
Sources
Nuts and Bolts Vol. 9. 7,5cm PaK40/4 AUF. GEP Selbstfahrlafette Raupenschlepper Ost (RSO). Peter Kwok, Heiner F. Doske.
RSO article. Germany's Raupenschlepper Ost 7.5cm PaK 40/4 auf. RSO. Rick Lawler 2011.
Achtung panzer article
Article. 2015.
Article. 2010
RSO SPGs on www.tank-hunter.com
Surviving Raupenschlepper Ost list
Raupenschlepper Ost specifications

Dimensions (L W H)
4.17m x 1.7m x 2.49m (with canopy) (13'8″ x 5'7″ x 8'2″ ft.in)
Total weight, battle ready
5.2 tons (10,400 lbs)
Crew
4 (driver, commander, gunner, loader)
Propulsion
Steyr V8 3.5l 8-cylinder, 85 hp
Suspension
Leaf springs
Speed (road)
17 km/h (10.5 mph)
Range
250 km (155 mi)
Armament
75 mm (2.95 in) Pak 40/4 L/46, 28 rounds
Armor
5-10 mm (0.24-0.35 in)
Total production
80-90 in 1943-1944

The original Raupenschlepper Ost supply vehicle


Pak-40 auf Raupenschlepper-Ost, vermicelli livery


Pak 40 auf Raupenschlepper Ost, ambush camouflage, 1944.


Pak 40 auf Raupenschlepper Ost with its side panels panels down.
Video
Gallery

7.5cm Pak 40 auf Raupenschlepper Ost (RSO) with sides and canopy up


Raupenschlepper Ost RSO 75mm PaK 40 German WW2 tank destroyer with canopy removed and sides down to increase the size of the fighting platform.
Surviving vehicles

Raupenschlepper Ost RSO 75mm PaK 40 German WW2 tank destroyer at the German Tank museum in Munster.


Surviving RSO Pak 40 SPG at the German Panzermuseum in Munster without its canopy


Raupenschlepper Ost (RSO) 01 tracked lorry at the Auto + Technik Museum, Sinsheim, Germany. Photo by Walter Schwabe.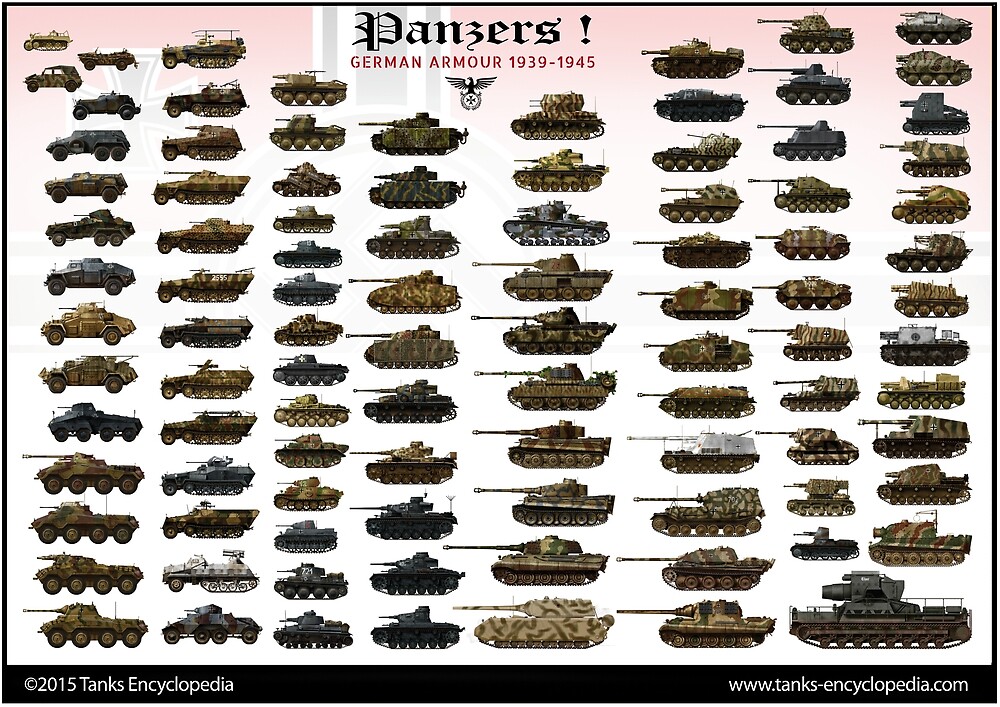 Germans Tanks of ww2