German Reich (1942)
Self-Propelled Mortar – Unknown Number Built
Captured Renault AMR 35 tanks
In German Army service, the few French Army Renault AMR 35 (Auto Mitrailleuse de Reconnaissance) tanks that were captured were given the official designation of Panzerspähwagen VM 701(f). They were used for training and police duties in occupied countries.

German 8cm schwere Granatwefer 34 auf Panzerspähwagen AMR(35f) self-propelled heavy mortar.
A variant called the 8cm schwere Granatwefer 34 auf Panzerspähwagen AMR(35f) self-propelled heavy mortar (abbreviated to 8cm Granatwerfer auf PSW AMR 35(f)) was fitted with an 81 mm (3.19 in) GW-34 heavy mortar in an open topped armored fighting compartment. The turret of the tank had been replaced with a lightly armored superstructure of riveted construction that enclosed the fighting compartment. The top and rear were left open. The armor plate used on the front of the superstructure was 13 mm thick set at a 15 degree angle. The sides were also 13 mm thick set at a 40 degree angle.
The fighting compartment included the space formerly occupied by the turret and the space above the engine compartment at the rear of the chassis. The mortar was mounted at the front to fire forward. The front of the compartment was not separated from the driver's position. The crew had to enter it from the rear.
The 81 mm mortar tube rested on a base plate bolted to the top of the engine compartment. The bipod retained the normal cross-levelling, elevating and traversing mechanism, but the legs had been extended and were attached to a rack and pinion mechanism which permitted additional elevation, traverse and leveling adjustment. The mortar was equipped with a collimator mortar sight RA35.
Links
On Wikipedia
GBM, Histoire & Collection, about WW2 French tanks
On Chars Français (many photos)
Specifications

Dimensions
3.84 x 1.76 x 1.88 m (12.6 x 5.77 x 6.17 ft)
Total weight, battle ready
5 tons
Crew
2 (commander/gunner, driver)
Propulsion
Renault Reinastela 6-cyl, 84 hp
Speed
65 km/h (50 mph)
Suspension
Horizontal coil springs
Range/fuel capacity
225 km (139 mi)/128 l (33.81 gal)
Armament
81 mm (3.19 in) heavy mortar
Armor (max)
13 mm (0.51 in)
Total production
Not known

AMR 35 ZT-1 equipped with a heavy 13 mm (0.51 in) Hotchkiss machine gun with 1250 rounds. Fitted with the AVIS-2 turret, 80 built.


A rare German battlefield conversion, 8cm Schwere Granatwerfer 34 auf Panzerspähwagen AMR(f) self-propelled heavy mortar.
Gallery

Front view of the 8cm Granatwerfer auf PSW AMR 35(f). It is being inspected by a soldier for the US. 3rd Army as it was found in their area. A report on the vehicle was sent back to America.


The mortar fixing points inside the 8cm schwere Granatwefer 34 auf Panzerspahwagen AMR(35f)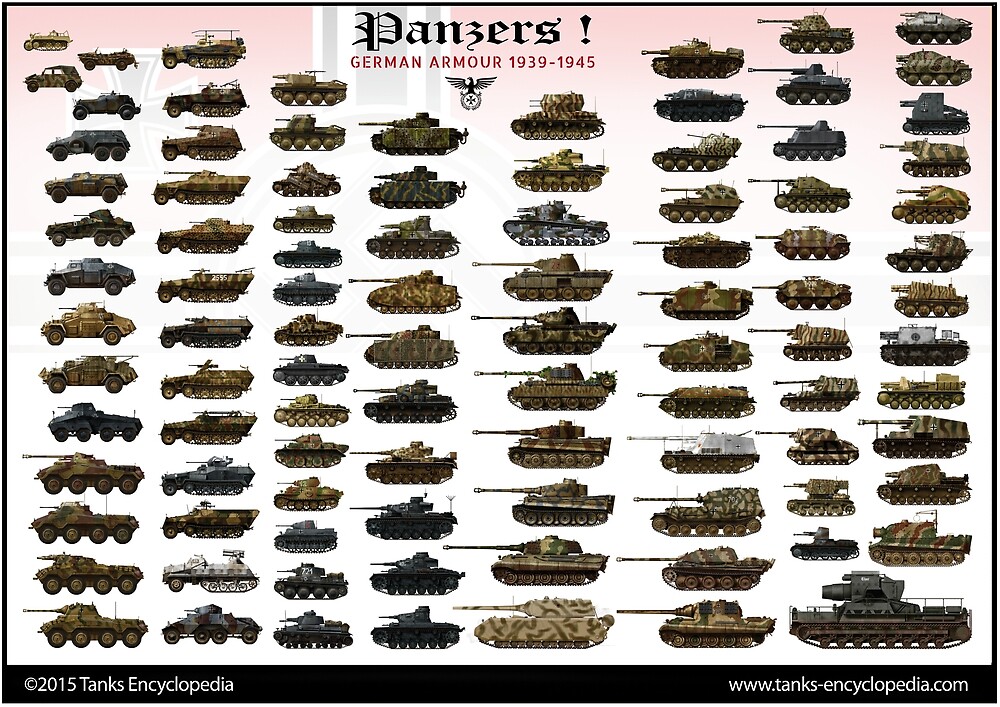 Germans Tanks of ww2